There's always a learning curve in building a successful eCommerce business, and some mistakes just need to be made. But if you can avoid some key missteps that might cost your business dearly, wouldn't you want to know about them in advance?
Since 2013, we have helped hundreds of eCommerce businesses both big and small face down tricky challenges. What we have noticed is that there are three mistakes that they often have in common. These mistakes not only hurt the growth of their business but, in the worst cases, even snuff them out of existence altogether.
Read on to find out what these problems are exactly and how you can avoid them.
Problem #1: Lack of understanding of how to drive sales
Most online business owners try to increase their sales by investing time and money in more paid advertising, more social media, more SEO, more emails, and more content. The truth is that none of that matters unless you understand how people make buying decisions.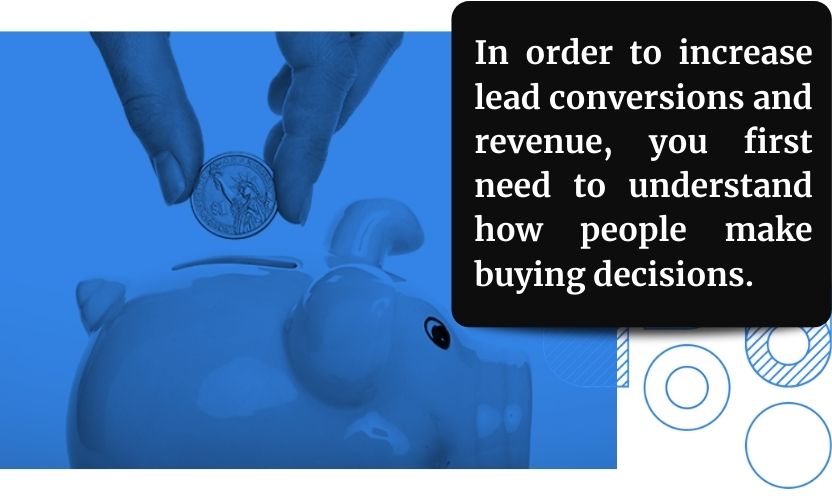 If you want to increase your sales, you need to understand how the different elements of the buyer's journey work together. Every step of your sales funnel should drive your customer closer to taking the desired action in a natural way. Creating loads of content won't get you anywhere unless it's well-aligned and targeted. Each piece of content needs to fit into the buyer's journey and have a key reason to draw them further down the funnel.
You should also make sure that their journey doesn't end once they complete the purchase. Nurture the relationship with them until they become a repeating customer. A happy, returning customer will become your unofficial brand ambassador. Remember that users often tend to trust information that travels through word of mouth than from branded sources. Nowadays, social proof can be everything.
What can you do
Make an omnichannel conversion funnel that is predictable, measurable, and modifiable. Use various free and paid channels to target your potential customers with content tailored to their stage of the buyer's journey, rather than overloading them with bulk content. Analyze your results and optimize each step accordingly.
Problem #2: No culture of continuous improvement or optimization
Most online business owners are reactive. They only invest in their business when they feel like something is not right. This is a sign of the wrong usage of data. Don't use your analytics only to track activities and check results. This will put you in a reactive position, as you can only act after something has already happened. Use them wisely and with forward-planning to make active decisions and predict future outcomes.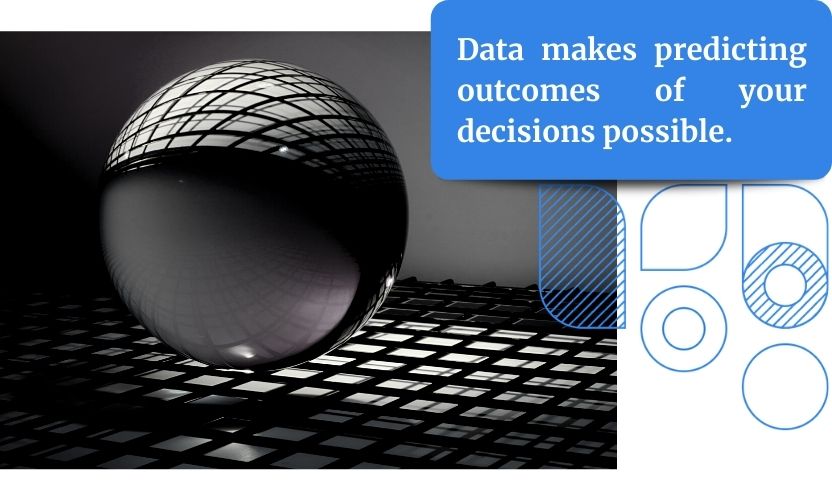 Companies that grow the most in the long-term are the ones that are constantly challenging their own assumptions and the status quo. They are able to stay modern and up-to-date in a market that's full of change. They do so by creating a culture of 'what if's'.
These curious thoughts encourage them not to stick to what they already know, but rather dip their toe into the unknown. Experiments based not on a gut feeling, but real data and insights help them make better decisions in any and every area of their business.
What can you do
Having great content is not enough. Content without a strategy is just stuff and nowadays, the market is full of stuff. The only way to give your content true meaning is to adopt a culture of analyzing, testing, and improving based on data. Remember that competing with yourself and challenging your own ideas, instead of focusing on beating the competition with short-term success, is the only way you'll grow your business long-term. If you can focus on looking ahead and challenging what you think you know, you will leave the competition far behind you.
Problem #3: Lack of vision for long-term growth and returns
Many businesses go after short-term wins because they crave immediate results. This is another consequence of reactive thinking. Instead of discovering the root of the problem by analyzing data, they spend money on paid advertising and quick solutions to see a spike in results short-term. If they took the time to optimize their strategy based on key data learnings, they would benefit from a far-reaching perspective on their business.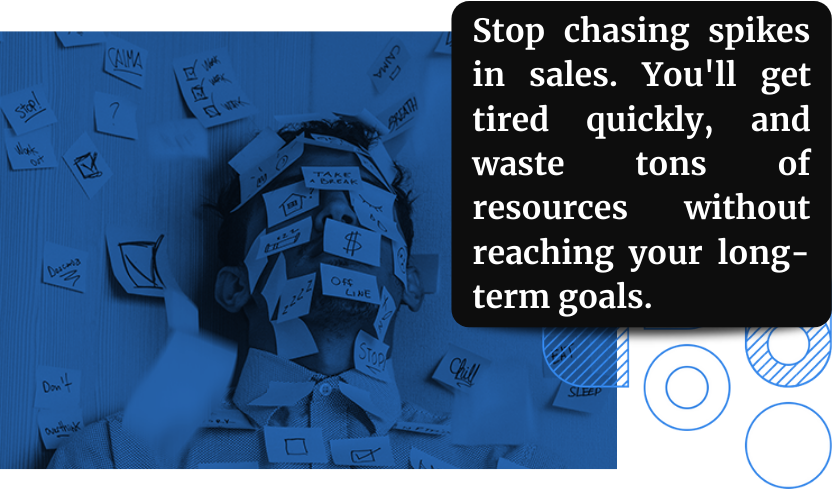 In their eagerness for short-term gains, they're missing out on opportunities for long-term gains. Taking the time to understand the bigger picture and optimize what they are already doing is what will bring businesses long-lasting success.
Businesses with long-term vision will understand that optimization is a slow process. However, this process will not only increase the return on investment you get for every dollar you put into marketing and advertising today, but will also have a compounding effect over time. When you look at the ROI of optimization over a one-, six-, twelve-, or twenty-four-month timeline, you can see that those small improvements in your conversion rate can have huge impacts on your profitability in the long-term.
What can you do
Analyzing the root of the problem, experimenting to find the best solution, and optimizing your content takes time. But ask yourself: would you rather waste your time and money on short-term wins that won't grow your business, or would you rather invest in optimization that will lead to exponential growth? Keep in mind that sale spikes can be misleading successes and short-term solutions. Be prepared to put in the hard work and work on your long game.
Are you making these mistakes?
The truth is that, if you are making even one of these mistakes, your business is at risk of:
Getting knocked out by the competition.
Having all of its profit margins eaten up by rising advertising costs.
Not achieving long-term, sustainable growth.
The world is changing and a new breed of data-driven online businesses has emerged. Only investing in ads and chasing short-term sale spikes is far behind us. Omnichannel strategies, user experience, social listening, and other important market trends for 2020 all rely on analytics and data-driven decision-making. Make sure you're on the right side of the trend. Take these steps today to leave the competition behind you for good.