Performing effective competitive analysis is often overlooked, but this analysis should really be underpinning every strategy decision you make. That's why we put together this article, answering the three main questions about competitive analysis that everyone should know.

What is competitive analysis?
Why will you benefit so much from conducting it?
How should you perform a competitive analysis?
#1. What is competitive analysis?
Any savvy business owner keeps an eye on their competitors' social media presence and website content, but that is truly just the tip of the iceberg. You might be missing out on some valuable intelligence.
Effective competitive analysis is a process of researching and evaluating your competitors' marketing efforts, sales process, content, and online activities in general. Identifying their strengths and weaknesses can also help you to identify real-time market trends and stay up-to-date on developments in your industry.
#2. Why will you benefit so much from conducting it?
The main advantages of conducting competitive analysis are clear: you'll keep your competition in check and you won't leave room for unwelcome surprises. But the benefits don't end there. You will also:
Gain insights into how your competition works
Learn about their marketing efforts
Identify their weaknesses and strengths.
Locate opportunities for future expansion and growth
Find the right timing to make important decisions
Uncover market trends
Get inspiration for new products and services
Come up with ideas and hypothesis for testing
This is the type of analysis that will help you come up with a strong, data-driven business strategy.
#3. How to perform competitive analysis?
Now that we're on the same page about the usefulness of competitive analysis, it's time we explored how to actually put it into practice. To analyze your competition effectively, you'll need to know:
Where to find relevant data
How to interpret the data you've collected
Before we tackle these two points, we would like to present to you some basic steps of competitive analysis. Feel free to download a made-for-you Excel sheet that will help you organize the process.
1. Determine who your competitors are
Don't waste time analyzing everyone that comes to mind. The best way to do this is to categorize competitors into direct threats and indirect threats. The direct threats would be those who offer the same products or services that you do. The indirect ones are those who offer similar services that could potentially solve problems of your target group. In a competitive analysis, you should focus only on the direct threats.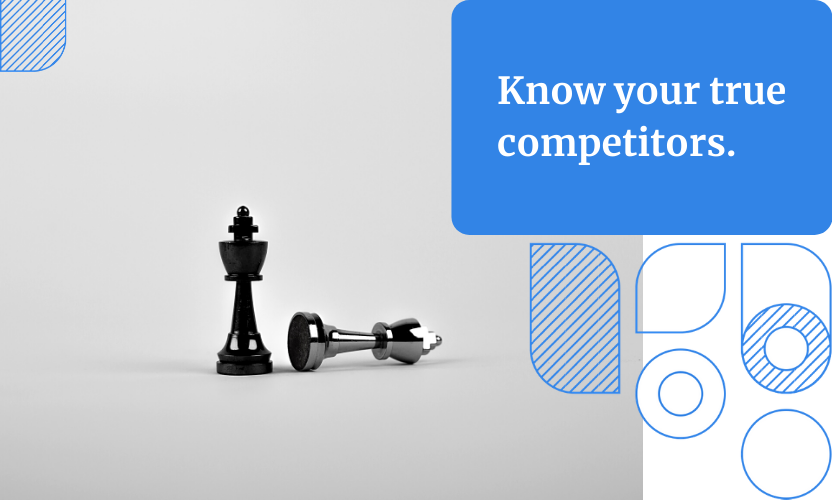 If you have time, you could also run basic analysis of the indirect threats. This would help you stay on top of the latest developments in your industry and come up with fresh content ideas.
2. Make a list of comparable products/services
Once you make a list, answer questions like:
How similar are your services?
Do your competitors offer added flexibility or additional options?
What is the price range of their services?
3. Analyze how they market their offer
Now is the time to do research into their website and social media research. In other words, it's time to dig into their content strategy:
Do they write blogs related to their offer?
How many blogs do they write monthly?
Do they have free resources (e.g. e-books, case studies, infographics, guides)?
Do they send newsletters? How many?
Do they have a series of lead-nurturing emails?
How often do they send these emails?
Do they produce videos/webinars/live discussions?
How many social media channels do they have?
How often do they post on social media?
Do they post different content on different channels?
What type of content do they post?
Are they running ads?
What kind of ads are they running currently?
Answering questions like this gives you an overall sense of their content strategy and provides the framework for the next step: data-focused engagement analysis.
4. Analyze Engagement
Without the right knowledge of the marketing ecosystem, the data won't mean much to you. This is why it's necessary to analyze content strategy, before moving on to examining the level of engagement. Otherwise, you could find yourself looking into the wrong metrics.
Here are some of the metrics that will give you a clear picture of whether your competitor's target group is responsive to their content:
How does their audience engage with their content? Are they liking, commenting, or sharing the posts?
Do users tag or mention your competitor organically on social media?
Are such mentions positive or negative?
Do users leave comments under blog articles or other pieces of long-form content?
Does their long-form content get shared by their audience?
5. Promotion of Marketing Content
After analyzing engagement, it's time to move from scanning to digging. The best way to uncover their most important content pieces and their promotion strategy is SEO analysis. This will help you uncover their most "prized" offer/product/service. Focus on:
Keyword density
Alt-text
Meta-description
Internal/outbound links
Refer to our "Competitive Analysis Research Template" to uncover questions that could help you with your research.
6. SWOT
Now you're armed with lots of useful information just waiting to be turned into actionable business data. Performing a SWOT analysis is a great way to produce competitive intelligence from what you've found so far.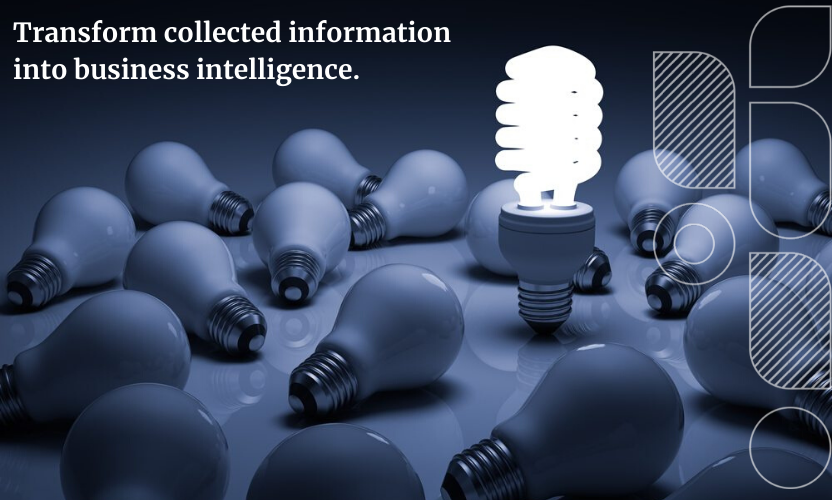 Once you've graded your competitors, be sure to grade yourself using the same principles. This way you'll be able to directly compare their weaknesses against your strengths and vice versa. Remember: having tons of knowledge and data means nothing unless you use it wisely.
---
Tools for performing competitive analysis
We feel good when you do good, so we decided to not only give you our "Competitive Analysis Research Template," but also to throw in a list of free and paid tools that will help you conduct successful competitive analysis.