In his book, Web Analytics: An Hour a Day, Avinash Kaushik wrote that, "dinosaurs used to rule the prehistoric world. HiPPOs rule our 21st-century business world." Even though the resemblance is often uncanny, the mentioned "HiPPO" does not actually refer to a wild animal, but rather the Highest Paid Person's Opinion. Despite being vegetarian, the hippo is one of the most dangerous terrestrial animals, killing more people across the continent of Africa than lions. The same goes for business HiPPO – it can be fatal for your company. This is why decisions should be data-driven. But what exactly does that mean in practice?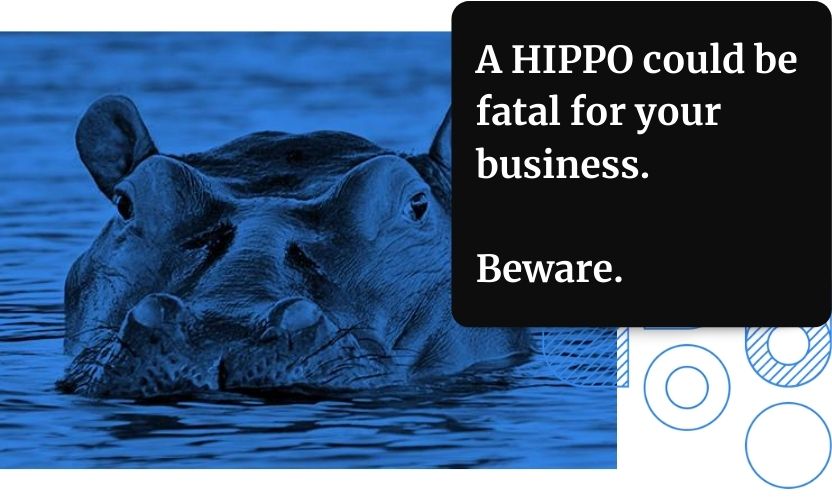 Data-driven decision making is made up of three basic parts. First, collect data based on measurable goals or KPIs, then analyze the patterns and facts arising from these insights. Finally, use them to develop strategies and activities that benefit the business in various areas. Measurable results of in-depth analysis and meaningful experiments will help you detect pain points. They will also help you reduce financial losses, avoid bad investments, and break the cycle of wasting resources. To effectively use data to your benefit, however, you need to know where to find it and how to interpret it. This is where our team of top experts comes in.
Nowadays, you have access to more data than ever before. But are you using it to fuel your business growth or only to track activities? Companies that do leverage data to drive decision-making have an instant competitive advantage. If analyzed properly, data offers you a chance to reduce business costs and increase profits.After years of perfecting it, we have developed a four-step IIEA framework: Insights, Ideation, Experimentation, Analysis. Its primary assumption is that thevalue of any decision is equal to the strength of the insights it generates.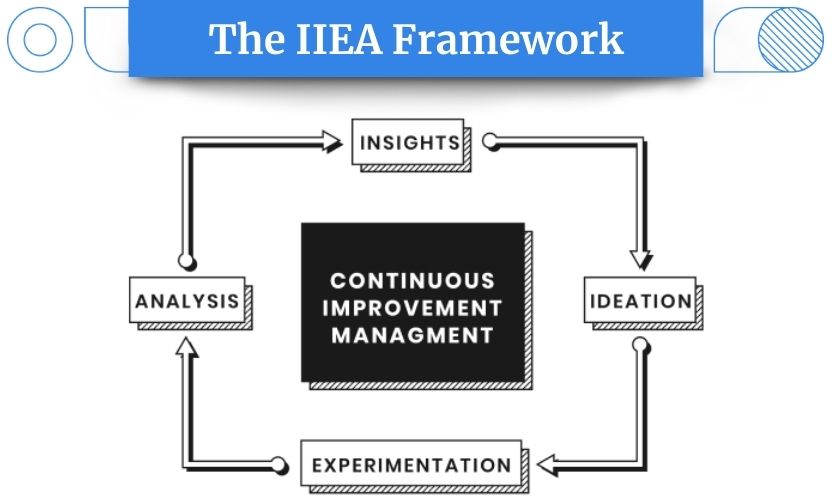 1. Insight
Evaluates the strength of your insights. It signals you when you base decisions on weak evidence or information sources.
2. Ideation
Evaluates the strength of your ideas based on a series of criteria that allow you to prioritize initiatives and rank ideas based on the most important metrics within your company.
3. Experimentation
Improve the quality of your experiments before conducting them by establishing important criteria. Determine the number of experiments you should run. Evaluate how you'll use gained insights for future decisions and continuous improvement initiatives.
4. Analysis
The strength of analysis depends on the quality of them. The quality is based on statistical significance, comprehensibility, the depth of segmentation, the number of sources, and accurate interpretations.
We know how challenging it is to make the best choice and set the right course for your business; that's why we are here to help. The right interpretation of data can provide you with everything you need to make an effective decision. The better decisions you make, the more exponential growth your business will benefit from long-term.
There is no need to make important decisions based on biased and emotional opinions. Know that you and your business are on the right path by making calculated decisions backed up data. Because data will always tell you the truth, no matter what. You just need to know how to hear it.