If you are in a decision-making or management role inside an eCommerce business, you are probably facing at least one of these three problems: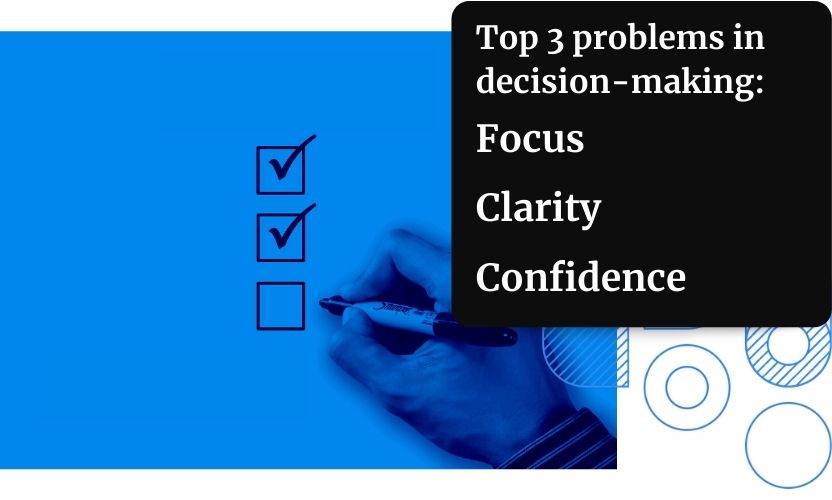 1 – Focus
Are you experiencing issues with focusing your time, energy, and budget? Are you investing in paid advertising, social media, SEO, website, email marketing, or even all of the above? Are you getting the results you wanted? Probably not.
The problem is that you are not sure about the true value of each asset. You are sceptical of how they work together to drive sales and increase revenue for your eCommerce business.
2 – Clarity
With a busy schedule, ever-increasing task lists, and time spent managing clients, it's normal to sometimes lose perspective on the bigger picture. You are well aware that your team has set up Google Analytics and is using heat maps, scroll maps, and session recordings to track user behavior. What you don't have is the knowledge or simply the time to properly and efficiently analyze the data, let alone the resources to use it to make decisions.
3 – Confidence
Are you constantly having second thoughts about investing and scaling your eCommerce business? It's probably because you don't have confidence in your marketing system. You want to innovate and grow but you don't have a process to test new ideas and improve existing ones.
If this sounds like you, you're not alone. These are the top three problems of all businesses we've worked with since 2013. Thankfully for you, our CRO process addresses all of them. Let's look at how we do it.
We use 100% genuine data and real-life information to tackle the fundamental assumptions your business is making about:
Your product
Your customers
Various marketing activities that drive sales and revenue for your business
The problem is most businesses make decisions based on what they think, believe, and feel will grow their eCommerce business. You'll agree that believing something is not the same as knowing it.
Top Three Solutions to Make Your Business Grow
Now we've looked at the obstacles to growth, let's find some solutions. We made a top list of our top three solutions:

Solution No. 1
To optimize your eCommerce business successfully, you need to understand the ecosystem that it operates in. To do so, you need to understand how all the moving pieces in your business ecosystem are working together to drive sales and revenue. When we talk about a business ecosystem, we talk about everything from advertising and websites to landing pages and email marketing campaigns.
Solution No. 2
Having a systematic and continuous improvement process that identifies the various success and failure points within your business is crucial. After implementing such a system, you can move on to systematically running tests to improve the performance of each system.
Solution No. 3
The third solution is the most challenging one. It involves letting go of your ego and limiting the influence of your own beliefs and baseless assumptions of what works and what doesn't. Once you've relieved yourself of these burdens, you can start to learn to put your confidence towards a data-driven process for selecting, evaluating, and challenging every decision you make.
These solutions are not opinion-based; they're driven by real-life data. That's how we've helped businesses optimize and grow since 2013 and why we were ranked #3 out of 2560 CRO Agencies Worldwide.